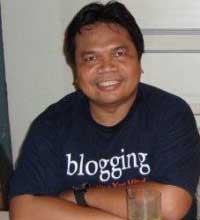 Menjadi tenaga profesional yang dicari-cari oleh Executive Search / Head Hunter tentu menjadi hal yang dapat membantu mempermudah perjalanan karir seseorang proffesional.
Kumpulan opini yang saya kutip dari Majalah SWA 28 Mei 2009 (termasuk IMHO / in my humble opinion) … So, bagaimana tipsnya ? Inilah ringkasannya :
.
Kemampuan kepemimpinan yang baik (great leadership).
Personal branding yang baik (great personal branding).
Rekam jejak dan kinerja yang baik dan bernilai lebih (great performance record).
Terus-menerus belajar dan mengembangkan kompetensi (learning new things).
Mampu menarik pelajaran dari kegiatan keseharian (learning from daily life).
Selalu belajar dari orang-orang sukses (learning from others).
Selalu up-to-date dengan kondisi bisnis yang ditekuni (up-to date).
Selalu menjadi yang terbaik, lakukan yang terbaik (always do the best).
Pengakuan akan datang dengan sendirinya sebagai buah dari kerja keras dan komitmen baik Anda sebagai profesional. Ke depan, dengan situasi bisnis yang makin kompleks, apalagi gelombang krisis global belum surut, tentu profesional makin dituntut untuk mampu memoles diri. Tak hanya wawasan, menurut Riri Satria, diperlukan pula kemampuan kepemimpinan dan tak kalah penting personal branding. "Supaya terus menjadi incaran head-hunter," ucap Direktur Consulting People Performance Consulting Indonesia ini.
"Seorang profesional harus bisa menjaga kinerja serta rekam jejaknya dengan baik, berkontribusi terhadap perkembangan perusahaan, memiliki nilai lebih dibanding profesional lain di bidangnya dan mampu membangun relasi sehingga banyak orang yang merekomendasikan mereka kepada head-hunter," papar pengamat manajemen SDM, Arina Sary.
"Rajin membaca buku, ikut pelatihan, ikut seminar yang dibawakan oleh public speaker seperti James Gwee," ujar Sandy Lumy, Country Manager Commercial Business Lenovo Indonesia. Menurutnya, seorang profesional dituntut dan wajib mengasah kemampuannya. Tentu banyak cara agar tetap belajar dan menambah wawasan.
"Saya terus mengasah kemampuan dengan terus meng-update informasi yang terkait dengan industri telekomunikasi," ujar Martini yang saat ini bertanggung jawab untuk penjualan Esia, Wifone, Wimode, dan Esia Tel.
"Belajar sebenarnya ada di lapangan. Kita bisa belajar dalam kehidupan dan praktik mengatasi tantangan sehari-hari," ujar Pieter yang pada Maret lalu didapuk menjadi Direktur & Country Manager Dell Indonesia.
"Kuncinya adalah open mind. Prinsip saya, kalau atasan saya orang pintar, saya akan belajar banyak dari dia. Kalau atasan saya bukan orang pintar, saya juga punya semangat untuk menggantikan posisinya," tutur Muhammad Buldansyah, kelahiran Oktober 1963, yang saat ini bekerja sebagai Deputi Presdir PT Bakrie Telecom.
Do the best. Begitu juga yang diyakini Ridwan Zharie, Direktur Risk & Compliance Recapital. "Di mana pun saya bekerja, saya selalu berusaha menjadi yang terbaik dengan cara memberikan yang terbaik untuk perusahaan, karyawan, dan stakeholder," tuturnya.  "Bagi saya, apabila saya dianggap berprestasi ataupun terpilih sebagai sosok yang patut diperhitungkan, ini hanya efek samping dari kinerja optimal saya," kata salah satu Prominent Young Business Leader di Asia yang dilakukan oleh Asia 21 Society dalam summit mereka, November tahun lalu, di Tokyo.
Tulisan ini dan Tulisan menarik lainnya mengenai Pengembangan Proffesional & MSDM dapat juga diakses langsung melalui: MEMOLES DIRI AGAR JADI SASARAN TEMBAK HEAD-HUNTER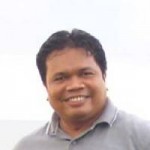 Riri Satria, S. Kom, MM. Selain mejadi blogger yang produktif, Sarjana dari Fakultas Ilmu Komputer UI dan MM bidang manajemen stratejik & internasional dari Sekolah Tinggi Manajemen PPM ini adalah kandidat Doctor dari Program Pasca Sarjana Manajemen dan Bisnis Institut Pertanian Bogor (MB-IPB).
Selama lebih dari 10 tahun kiprahnya di bidang pendidkan dan konsultansi, dia pernah aktif di sebagai konsultan / Dosen di berbagai institusi di antaranya: KPMG (Klynvelt Peat Marwick Goerdeler), Lembaga Manajemen PPM, Program Magister Manajemen – Sekolah Tinggi Manajemen PPM, PT. Daya Makara UI (Makara UI Consulting). Saat ini beliau Menjadi knowledge entrepreneur dengan memimpin sendiri sebuah Lembaga Konsultansi Manajemen di Jakarta.