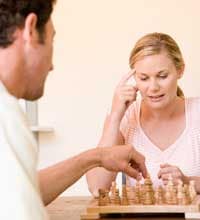 HOW TO THINK STRATEGICALLY ?
Sebuah tulisan yang menarik dari blog Michael Watkins di Harvard Business Publishing. Bagaimana kita bisa mengasah cara berpikir supaya bisa berpikir stratejik atau think strategically ? Menurut Michael Watkins, ada 6 cara, yaitu :
1. IMMERSION. Dengan berganti suasana baru, kita harus berpikir keras untuk berpikir menyesuaikan diri dengan cepat. Hal ini mampu merangsang kita untuk berpikir lebih jauh untuk mencari kesamaan pola dalam pekerjaan, dan inilah berpikir stratejik.
2. APPARENTICESHIPS. Ibarat belajar silat, jika kita terus mengikuti sang guru ke mana saja, maka kita bisa belajar banyak darinya. Begitu juga jika mengikuti sang business hero, maka kita juga mampu ketularan berpikir stratejik.
3. SIMULATIONS. Dengan simulai kita bisa melihat cause-effect dari berbagai fenomena, melihat suatu sistem secara holistik, dan inilah jalan untuk berpikir strategis.
4. GAME-THEORY TRAINING. Ini masalah aksi-reaksi dalam kehidupan, termasuk dalam berbisnis. Bagaimana memperkirakan langkah tandingan dari lawan sebagai counter terhadap langkah kita. Inilah aspek dinamis dari strategi, dan memaksa kita untuk berpikir stratejik.
5. CASE-BASED EDUCATION. Dengan belajar memecahkan kasus, kita bisa belajar seolah-olah sedang menjadi ahli strategi atau top decision maker pada sebuah organisasi untuk memecahkan masalah. Ini juga akan mengasah kemampuan berpikir stratejik.
6. COGNITIVE RESHAPING. Mempertajam kemampuan kognitif, tidak hanya berpikir linier, melainkan juga dinamis, holistik, dan sistemik, akan membawa kita kepada kemampuan berpikri stratejik yang baik.
Tulisan lengkap bisa dibaca di sini. Selamat membaca …
Tulisan asli dari artikel ini dan tulisan-tulisan menarik lainnya tentang Manajemen Stratejik & MSDM dapat juga diakses melalui link berikut: HOW TO THINK STRATEGICALLY ?
Kontributor: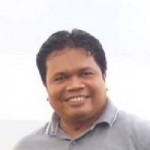 Riri Satria, S. Kom, MM. Selain mejadi blogger yang produktif, Sarjana dari Fakultas Ilmu Komputer UI dan MM bidang manajemen stratejik & internasional dari Sekolah Tinggi Manajemen PPM ini adalah kandidat Doctor dari Program Pasca Sarjana Manajemen dan Bisnis Institut Pertanian Bogor (MB-IPB).
Selama lebih dari 10 tahun kiprahnya di bidang pendidkan dan konsultansi, dia pernah aktif di sebagai konsultan / Dosen di berbagai institusi di antaranya: KPMG (Klynvelt Peat Marwick Goerdeler), Lembaga Manajemen PPM, Program Magister Manajemen – Sekolah Tinggi Manajemen PPM, PT. Daya Makara UI (Makara UI Consulting). Saat ini beliau Menjadi knowledge entrepreneur dengan memimpin sendiri sebuah Lembaga Konsultansi Manajemen di Jakarta.
.